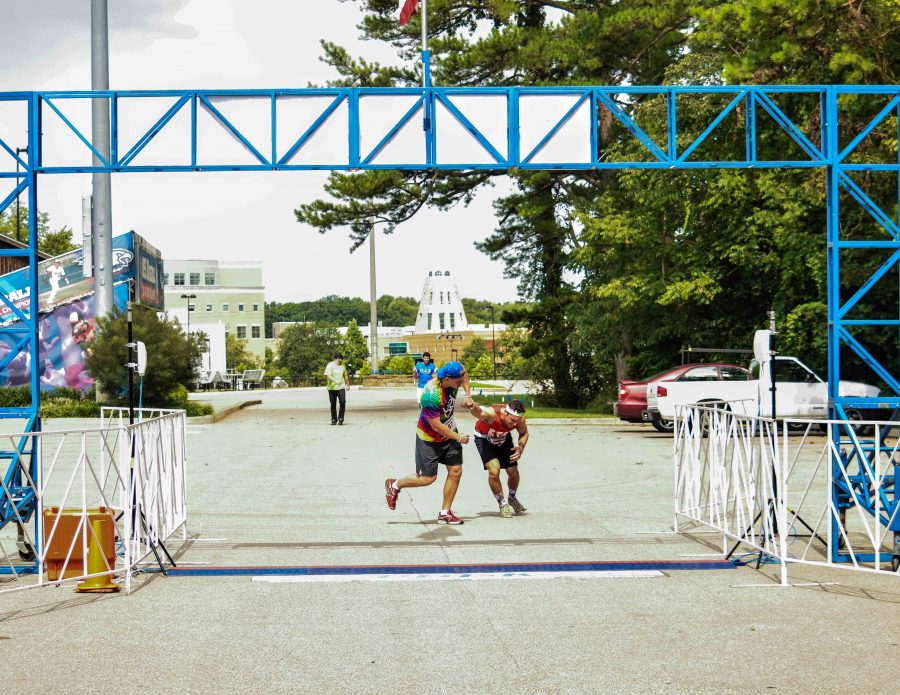 Photo by Jordan Auker
Students and community members from all over the Evansville area came out Saturday morning to participate in Phi Delta Theta's inaugural Phi-K.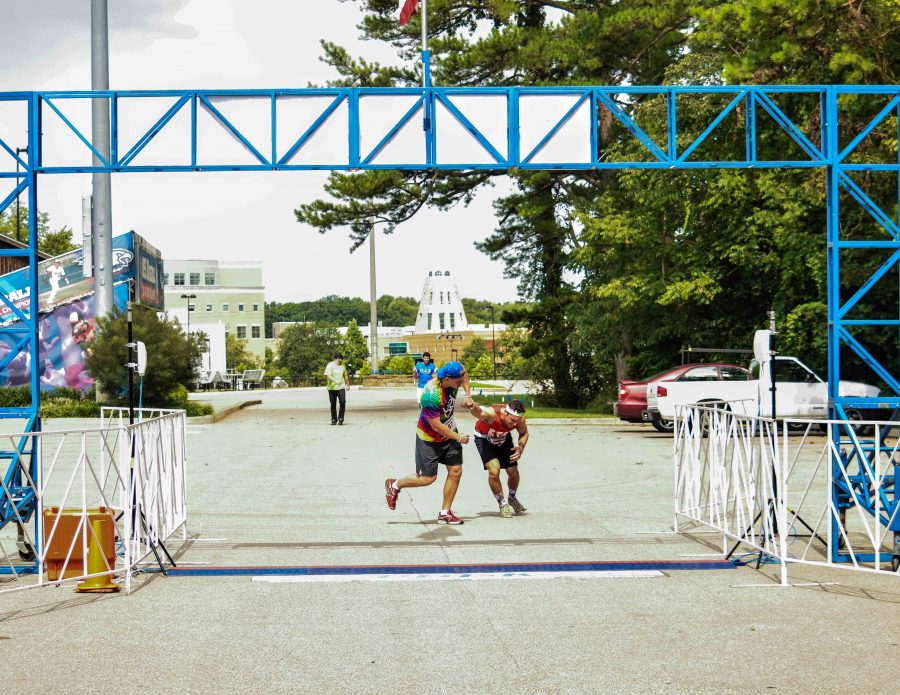 With about 80 participants, the fraternity was able to raise $6,500 to support amyotrophic lateral sclerosis (ALS) research. The fraternity had an original goal of $10,000.
"We had 81 signed up online previously since the spring and I expected at least 30 to 40 today, but since it rained yesterday, the turnout is not really as good as the numbers show," Phi-K coordinator Zachary Floyd said.
Registration began at 8:30 in front of the USI Baseball Field, which is also where the race started and finished. Members of the fraternity set up tents near the starting line, helping contestants sign up and offering them water and fruit for when they finished.
Much of the course went off-road through trails and even the Frisbee golf course.
Other than the rain, Floyd said the event ran smoothly and was pleased with the outcome of the race.
Students attended the Phi-K for reasons ranging from competitive spirit to hanging out with friends.
"(I decided to attend for) exercise, and I know a couple of people that have ALS, so just to raise money as well," nursing major Jennifer Webster said.
Webster said it was not her first 5-K, but she does not normally run them except to raise money or run with friends.
Sophomore engineering major Josh Graber took part in the race, because he wanted to run with a friend.
Despite his friend being unable to attend the race as originally planned, Garber still wanted to participate.
Graber, a cross-country runner in high school, has run many 5-Ks before, but this was his first since his senior year. He said it depends the type of run if he prefers to run alone or with friends.
"I kind of like running with friends and family, but if I'm going to be competing, I would kind of like to be by myself," he said.
Despite falling below the original $10,000 goal, Floyd said the race was a success and the group plans to continue it in the future.