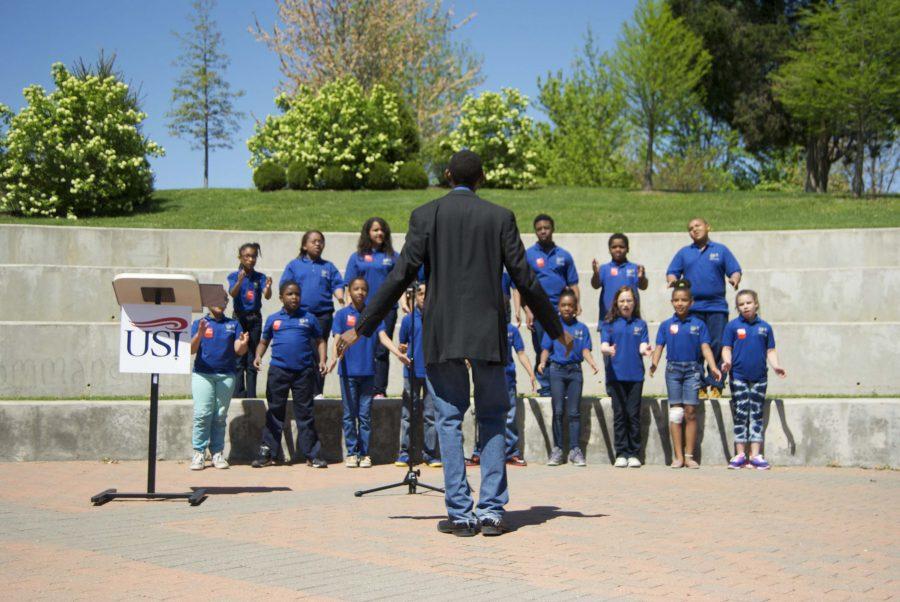 Photo by The Shield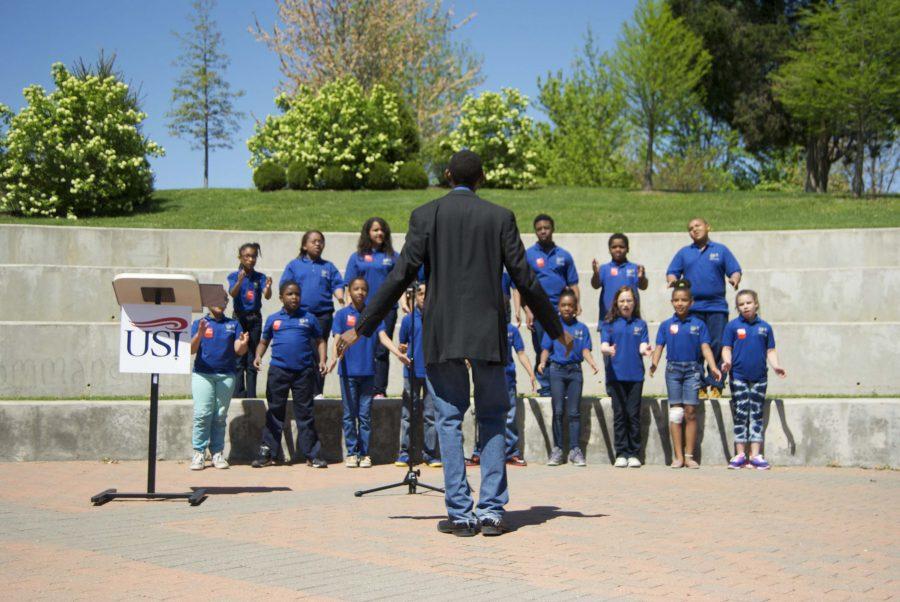 Danesha Shelton will ask the question: "Why is it hard to talk about race?" for her capstone project.
The Center for Social Justice Education intern will ask this question to Stand Against Racism Rally attendees and include their responses in her project.
The CSJE, the YWCA and the Multicultural Center will host the university's fourth annual Stand Against Racism Rally April 28, at the USI Amphitheater.
Speakers include members of the Black Student Union and the Hispanic Student Union, Assistant Professor of English Marcus Wicker, incoming SGA president Ashley Wright and Mayor Lloyd Winnecke.
Shelton said people on campus often skirt around issues of race.
"It's really awesome to see that people within the USI community are dedicated to talking about the issues," the senior social work major said. "I would say this year, I've definitely seen an increase in dialogues about race."
Students have a responsibility to create an inclusive space for everyone, Shelton said. She personally strives to make that happen.
"I've always felt welcome at USI," she said. "But I would like to see more representation of people of color on this campus."
There's always room to improve conversations about race relations, Shelton said.
"We've come a long way as a society and as a culture, but I think we still have work to do," he said. "We cannot become complacent. I think there's always more that can be done."
"I definitely see USI moving in the right direction," she said.
Speakers at the rally can talk about personal experiences regarding race or how the university handles racism, said assistant professor of social work James "Jay" Dickerson.
"We have a wonderful administration that sees a need in our community and in our campus community, and they've done very well at opening dialogues and trying to begin a conversation," the CSJE director said.
Like President Linda Bennett's semester theme of civility, the point of this rally is to open up a dialogue between people who are different, Dickerson said.
"Our viewpoints may never be the same, but at least we can talk about our differences and from those conversations hopefully grow," he said.
Dickerson is looking forward to having students and faculty from different disciplines come together to discuss race and how to improve the university's environment, he said.
"There's something special that happens when we bring a lot of people together under an umbrella for the same cause," he said. "There's a lot of energy that gets created so I'm excited about that."
Inequality and discrimination are still prevalent in today's society, Dickerson said. He wants the rally's attendees to learn that society isn't finished dealing with racism.
"We've come a long way as a society and as a culture, but I think we still have work to do," he said. "We cannot become complacent. I think there's always more that can be done."
Fast Facts:
What: Stand Against Racism Rally
When: 11 a.m. – 1 p.m., April 28
Where: USI Amphitheater
Cost: Free