Mattingly fundraiser to benefit athletics
UPDATE: "A Dinner with Don Mattingly" previously scheduled for Jan. 22 is postponed indefinitely.
Mandi Fulton, assistant director of athletics, said the university hopes to have Mattingly return but no date is set at this time.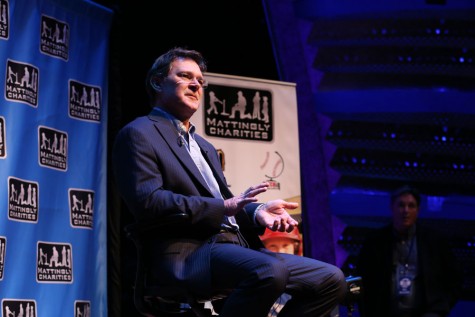 Evansville native Don Mattingly will return to USI for his second fundraiser Jan. 22.
Mattingly played for the New York Yankees for 13 years before moving into both coaching and managerial positions in major league baseball.
"A Dinner with Don Mattingly" is scheduled to  take place in Carter Hall as a ticketed event open to the public. Doors will open at 6 p.m., dinner will be served at 6:45 and the program will begin  at 7:30.
The event is put on by both the USI Foundation and USI Athletics with $80 of the $100 ticket price being donated to the athletic department.
Athletic Director Jon Mark Hall said the money raised by the  event will not benefit one specific area of athletics, but will go toward the overarching athletics budget.
"We may allow it to go into our general scholarship fund…," Hall said. "We appreciated his willingness to take some time to do (the event)."
Mandi Fulton, assistant director of athletics, said the department can't be sure  how popular the event will be since it has no previous events to base it on.
She said when the total amount of money raised is calculated, the department will be able to decide where it goes, but it is "always in need of scholarship dollars."
"Being that (Mattingly) is an athlete, it just kind of fit well to make it an athletic fundraiser," Fulton said.
Attendees will be served an Italian dinner and have the opportunity to take photos with Mattingly.
Hall said there will also be a "casual" Q&A to let people get to know Mattingly better.
Hall said after Mattingly hosted "An Intimate Evening with Friends" to benefit his own charity, he told the university he would be glad to do something again on campus.
"I know (Mattingly) was very gracious in his offer," Hall said.
Fulton said it means a lot to the university that Mattingly offered his time for an event like this.
"Anytime anyone feels the need to give back and donate, it's a huge bonus for us," Fulton said. "I know our student-athletes appreciate it."