SGA seeks external relations representative
SGA turned down two applicants for Assistant Vice President of External Relations during its meeting Oct. 8, and the general assembly will review more applicants at future meetings.
The meeting went into an executive session, meaning that the discussion about the two applicants remains confidential within the general assembly.
At the conclusion of the executive session, SGA President Alexa Bueltel told applicants Lauren Downen and Aaron Gottman that neither would be appointed to the position.
"The representative of external relations is the face of SGA," Bueltel said. "We need to make sure they are voicing the opinion of SGA and not their own personal opinion."
She said this representative would also run a committee for public relations.
"It's a very time-consuming position," Bueltel said, "but it's also a very rewarding position."
On top of her presidential duties, Bueltel has also been fulfilling the duties of the AVP of External Relations and hopes to appoint someone to that position as soon as possible.
"I would rather keep doing it until we find someone that's qualified for the position," she said.
Lauren Downen, a junior marketing major, is an associate justice of the university court, but she hoped to become more involved with the general assembly of SGA.
"I would like to connect to marketing research and see what the best way to connect with students is," she said.
Downen said she hoped to make students more aware of campus activities.
"It seems like there's a bit of a disconnect between what's going on and what students know to be going on," she said. "If we have a speaker or any event and there's not a good turnout, if you ask students why they didn't go, most of the time they'll say they didn't know about it."
Downen was told to come to the SGA meeting to be reviewed only 25 minutes before it started.
"I felt a little underprepared," she said. "I know why I wanted the position, but it's hard to help other people understand my passion for marketing and communication."
Senior business administration major Aaron Gottman was a university housing member-at-large but no longer holds his position after applying for the external relations representative.
"I've worked as a housing member-at-large for several years now," he said. "There's nothing more I can put into housing than I have in the past year."
Gottman said the position entails updating social media and communicating with student publications.
"I decided to chase another avenue and increase my involvement in SGA rather than have a sort of driftwood position where I couldn't do too much," he said. "I don't want to be just a member-at-large anymore."
Gottman said he watched his peers climb the ranks and hoped to do the same.
"I definitely want to take on an AVP position," he said. "I'm a senior now, and I've seen people in my class step up and take AVP positions or executive board positions."
Even though Gottman failed to obtain the external relations position, he said he won't give up.
"I'll still be involved in SGA," he said. "I'll apply for another position and continue the work that I've been doing."
About the Writer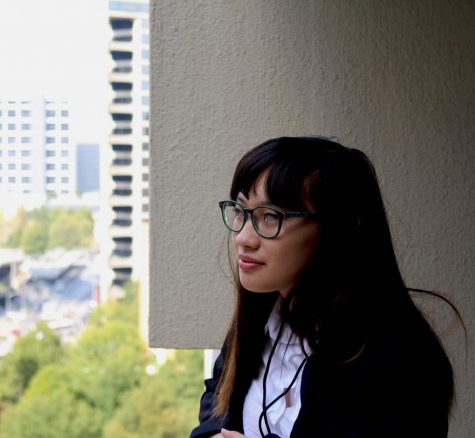 Gabi Wy, Editor-in-Chief
Gabi Wy is a junior majoring in journalism and criminal justice.