'Fearless' Drummond, big crowd lead Eagles to win
The men's basketball team came back from a 10-point deficit in the first half to beat Truman State University 81-70 Saturday at home.
USI and Truman State traded control of the lead for the start of the second half, but with 9:39 left to play the Eagles took the lead for good off of a three pointer by senior forward Austin Davis.
The Eagles had four players in double figures with sophomore guard Bobo Drummond leading the team with a season high 23 points.
Junior guard George Edwards scored 18 points, Senior TeNale Roland scored 17 and Davis scored 12.
Drummond said it is down to the season being on the line and he was glad they got the win because the team really needed it.
"It's more important than the 23 points," he said.
Head Coach Rodney Watson had high praise for both Drummond and the fans. He credited the lead toward the end of the game to Drummond's offense.
"You have to love big games," Watson said. "Bobo is fearless. He is a big game guy."
Watson said the students were a big factor for both games this week.
"They are a big reason why our energy level was higher. They gave us energy, they were noisy, they were into the game and they knew when there was a big possession," he said. "They were probably as good a student crowd understanding the flow of the games as I have seen."
Drummond also said the crowd helped his game and said that some surprising faces in it gave him an extra push.
"I hope the students had a good time and I hope they come back," Watson said. "They are a big part of this. I hope they understand their role."
USI's bench played an important role in the win, having contributed 22 points to the game whereas Truman's contributed nine.
"Coach always tells us when bench players come in you have to give minutes as starters," Edwards said. "You never know what they are gonna throw at us or how they are gonna play certain players."
Bobo has high hopes for the bench players and for them continuing a high state of play.
"Our bench has become starters over the last couple games. I hope they keep it up because it would be great for the team," he said.
As the guys look ahead to their roads games this week, Edwards said the team just needs to lock in on what they need to do and that the coaches will help with that.
Drummond said they need to not let themselves get too excited over these two wins even though they are fun.
"We need to to maintain focus and move on to the next game," he said.
The Eagles will compete on the road against the University of Missouri-St. Louis Thursday and Maryville University Saturday.
About the Writer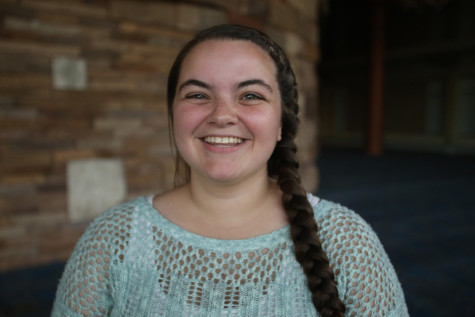 Sarah Loesch, Community Engagement Manager
Sarah Loesch is a senior journalism major with a Spanish minor.