Eagles hold reigning GLVC champs to 53 points, continue winning streak
USI beat the reigning GLVC champions, Truman State University, Saturday 65-53.
The Eagles took control quickly in the first half and headed into halftime with a nine-point lead.
Truman State brought a stronger defense during the second half, but USI was able to push through it; something sophomore guard Tanner Marcum said was due to communication on the court and a couple of plays that Head Coach Rick Stein created.
Stein said the Eagles knew Truman State would bring pressure since the team was down, but that it was about keeping its composure and getting into its offense.
The lead continued to grow with the Eagles leading by 12 for the largest lead of the game, which helped the team hold the Bulldogs to 53 points, much lower than the last meeting, when Truman State scored 74.
Marcum said the goal is always to hold teams to 55 and the ladies worked really hard on that throughout the week.
The Eagles led the Bulldogs in field goal percentages and three point makes. The team was 47.2 percent from the field goal range and four of 13 from the three point line. The team was also 11-15 from the free throw line, while the Bulldog's were 10-12.
USI had three players in double figures.
Senior forward Anna Hackert led the team in her 41st career double-double with 16 points and 10 rebounds. Following Hackert was freshman guard Kaydie Grooms with 14 points and six rebounds. Marcum scored 10 points for the Eagles.
Hackert earned her double-double after an early foul in the first half. She stayed out of foul trouble and was able to have 30 minutes of playing time.
"With Anna, it's amazing how much her experience and her maturity has helped her, especially defensively, and being able to stay in game," Stein said. "I think back to her freshman and sophomore year when foul trouble was really nagging her and she was sitting next to me on the bench time and time again. Tonight I told her, 'we need you in the game.' She's a smart defender and obviously stayed in the game."
The Eagles will return to the road this week to face the University of Missouri-St. Louis at 5:30 p.m. Thursday.
About the Writer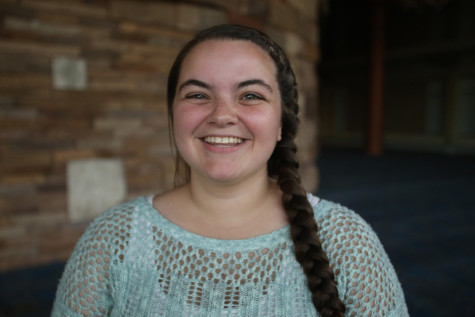 Sarah Loesch, Community Engagement Manager
Sarah Loesch is a senior journalism major with a Spanish minor.