Communication key on, off court
The women's basketball team beat Quincy University Thursday night 76-55 after an all around strong performance from the team.
The Eagles never trailed in the game and at one point led by 26 points. The team's offense was strong and it had four players in double figures.
Senior forward Anna Hackert led the team with 18 points and senior guard Taylor Stevenson followed with 14.
Also in double figures were senior guards Autumn Miller and Mariah Nimmo with 10 points each.
The Eagles were able to have help offensively and defensively from its bench. The whole team was involved in the game and that led to 33 points off the bench for the Eagles, while the Hawks only had 24 bench points.
The Eagles also out shot the Hawks from three point range and field goal range, and ended the game with a better free throw percentage.
Freshman forward Morgan Dahlstrom added five points and five rebounds along with a steal during her 16 minutes of play.
"Coach is always saying how we have to have all thirteen players ready to go. We all have a roll on the team and we have to know what our role is and how to do it," Dahlstrom said. "The bench is always an important part of the game."
Coach Rick Stein said he thought all of the players made a difference on the court.
"Not only were they making plays for themselves, but they were making plays for each other. I thought we were really good offensively," Stein said. "We worked hard for each other."
While the offense was an imporant part of the game, the team also held Quincy to 55 points, reflecting on its defense for the night.
"Our defense really set the tone for the game. I'm proud of our defense and our rebounding tonight," Stein said.
Miller said defensive play has been a focus during practices. She said the team has been doing a drill exercise where the team defends for 51 seconds and focuses on getting stops.
Dahlstrom said that out rebounding every opponent is what the team wants to do each game.
"We have the people who can do it," she said.
Both Miller and Dahlstrom agreed that their communication was a big factor in the win.
"That's one of our team goals," Miller said. "Communication is key, which means communicate on offense and defense. So we value that."
Dahlstrom also said the team had communication based goals as a team.
"If it's quiet on the court, then we haven't accomplished anything," Dahlstrom said.
The Eagles return to action Saturday at 1 p.m. in the PAC when they face Truman State University.
Dahlstrom said they will continue to focus on their goals and bring a lot of communication and defense.
"The turn around is quick," Coach Stein said. "They are the defending league champions and we got to protect home court."
About the Writer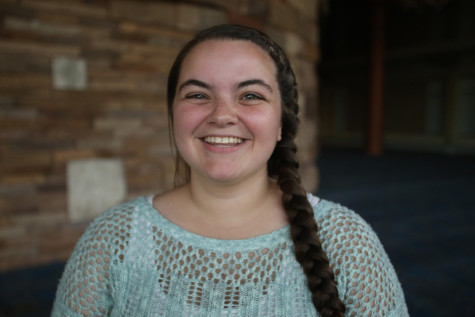 Sarah Loesch, Community Engagement Manager
Sarah Loesch is a senior journalism major with a Spanish minor.