International students talk perceptions, portrayals of sexuality in media
Perceptions of the human lifestyle, sexuality and nudity vary around the globe.
The Shield sat down with three international students at USI to discuss some major differences between their homelands and their experience in the U.S. – more specifically in Evansville, Ind.
Governador Valadares, Minas Gerais, Brazil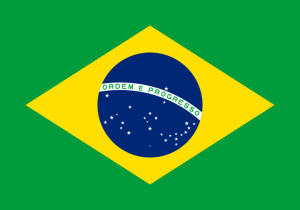 A kiss between two male characters on Brazil's poplar novella "Amor a Vida" sent the country into an uproar Feb. 1.
Although watching novellas (soap operas) is a family-gathering tradition throughout Brazil, same-sex saliva swapping is not traditionally televised content.
Junior industrial engineering major Diogo Barros said Facebook blew up with comments about the controversial smooch.
"Most of the families put on Facebook, 'Oh my God, what's that?' or 'That's horrible,'" Barros said. "That was the first time, in a big channel that everybody liked to watch, Brazil saw that. So most people in Brazil thought it was a horrible thing."
Not all reactions proved negative. Barros said he viewed a comment from a mother encouraging her son to make his own decisions based on personal happiness.
Growing up in Brazil, Barros spent most of his time practicing basketball and volleyball, and watching anime and novellas with his family.
Like most Brazilian families, the topic of sexuality was not spoken about freely in his home, let alone homosexuality, Barros said.
"In TV, I never saw guys and girls of the same sex doing something. It often appears (as) only man and woman," Barros said. "Even the gay groups in Brazil like to make fun of (men who) walk like a women or dress like a woman."
Barros came to Evansville in August for English speaking classes and started at USI in January.
He experienced a level of acceptance about his sexuality at USI that he never received in Brazil, he said.
"(At USI) I have a different style of life, and when I go back home, I will have to become accustom to a different life again," he said. "(USI) is really open-minded in comparison to Brazil."
Barros said his country's conservative views on homosexuality seem to contradict their liberal nature in social settings.
At parties, Barros and his Brazilian friends like to socialize by talking to everyone, even new faces.
"American men are more reserved. (A man) will stay with his friends, dance with his friends, talk to his friends. Some of them are really shy so they don't know how to talk to a girl," he said. "My Brazilian friends say they didn't like that Americans go behind them and start to dance."
In Brazil, Barros said girls wait for the men to seduce them because they like to play games. Courting is not her obligation. A girl likes the guy that starts to dance in front of her, that way she can see his face and start a dialogue.
Sulaymaniya, Iraq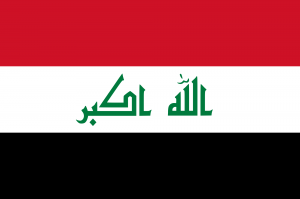 Shan Hussein became inspired as an Iraqi youth by Egyptian feminist author Nawal Saadawi and her stories of women's struggles.
The senior economics major said she spent her entire allowance at the book store reading tales about female suppression.
In one of Saadawi's books, titled "A Women at the Point of Zero," an imprisoned woman tells the story of how she became a prostitute. This inspired Hussein significantly.
She plans to return to Iraq after getting her MBA and start a business giving women skills as construction workers.
Before coming to the U.S., Hussein said she had warped perceptions of the American lifestyle.
"It is not how the Eastern culture imagines how it's going to be," she said. "Back home they think everyone is having sex on the street. And when you come over here (to the U.S.) it's not true."
In Iraq, the subject of sex is a taboo and not discussed or shown on television. All American movies get censored, said Hussein.
Prior to her arrival on U.S. soil, Hussein stayed four days in Turkey to get an idea of Western civilization.
"It is interesting. There is only one border between (Iraq and Turkey), and they're more open," she said. "You see girls wearing shorts and their programs are really open, too."
Hussein said the only explanation for the differences in cultures around the world is religion.
"When you look at a country like Saudi Arabia and you look at the U.S., the U.S. is based on having free speech, while you look at Saudi Arabia (and) women are still oppressed. They're not even allowed to drive," she said.
Hussein's feminist studies led her to interview couples in abusive relationships.
She said it baffles her how many American girls stay in abusive relationships with so many available resources to escape.
"It's not like Iraq when you get into a marriage there's no way out of it," she said. "It ends up with the woman killing herself and leaving her children behind because that might be the best way for her to get out of it. Her family is not accepting her back (and) her husband is not changing. She just had enough."
Novi Pazar, Serbia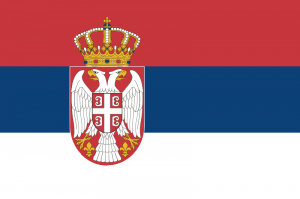 Growing up watching American television shows like "My Super Sweet 16" on MTV, it is no wonder Sulejman Zogic held a distorted perception of life in the U.S.
"Because of 'American Pie' and other movies, literally everyone in foreign countries thinks about America as a country were young people, in general, have sex too much and it doesn't mean anything to them," the senior computer science major said.
When Zogic got to USI, he said he found life much more similar to Serbia.
"When I came here, I met a lot of people who changed my eyes," Zogic said. "I met so many girls who have boyfriends for years, and it is so much different then on the TV. It's definitely not that sex is meaningless to people here."
Although Serbia is mostly Christian Orthodox, Zogic's home city Novi Pazar is a Muslim area.
He said other cities in Serbia are more open, like in the U.S.
"In Islam, if you are not a virgin when you get into marriage, then something is wrong with you," he said.
Even the fashion in Serbia is fairly similar, he said.
"Islamic oriented (people) have scarves and wear their dress according the religion, but the rest dress the same as they do here (U.S.)," he said. "There is really no difference. Serbia is a little more fashionable."
Zogic has traveled to several countries, such as Germany, Switzerland and Turkey, and even visited New York and California.
He said Evansville's fashion differs uniquely from other places.
"People here (Evansville) are dressing like they don't care," he said. "At first it was weird for me, but now I have gotten used to it."
Zogic said a lot of American cinema exaggerates subject matter and only shows the worst parts of the country.
"A movie about terrorists gets exaggerated so much that every single person in the world thinks all Muslims are terrorists," he said. "The only thing I don't think they are exaggerating is the redneck areas. That's really shocking."
Zogic said if people look at the teenagers in "My Super Sweet 16" as role models to what life is like in the U.S., they would be wrong.
"You can't just put the whole of America in one basket," he said. "There are so many different parts."